Fountain Valley AC Repair & Replacement
30+ Years of Excellence in Orange County
We at Coast Plumbing, Heating & Air, Inc. know firsthand just how brutal these summer conditions can be in Fountain Valley and elsewhere in Southern California. Without a properly working air conditioning unit, you're sure to have quite a rough season. This is why we provide award-winning, comprehensive services on all of your air conditioning systems exactly when you need them most.
We are proud to offer emergency, 24/7 air conditioning service in Fountain Valley, alongside our great many others. If your air conditioner needs a quick fix, seasonal maintenance, or you're interested in a new system altogether, we're the team to call for a job done right the first time!
Does My AC Need Professional Service?
While it might be easy to tell that your air conditioner has suddenly broken and you need it fixed, the best way to stay ahead of the curve is to look out for key signs that your systems is performing below standards. If caught early, it can save hundreds on a repair or even thousands on replacement.
Call Coast Plumbing, Heating & Air, Inc. if any of these signs are familiar:
Warmer air distributed
Having to turn up your system
Increased energy bill costs
Overly humid or dry air
Strange or loud sounds
Unpleasant odors
Each of these signs mean that your systems has seen better days, and if it is older than 15 years, it may be time for a new one. But sometimes, all your system needs is a quick fix or routine maintenance service. A simple cleaning or refilling of your air conditioner's fluids can go a long way!
Quality Repairs, Installations & Maintenance
Of course, our team is equipped to locate your air conditioner's problem and put into action the proper solution, but our customers get the most out of their systems when they allow us to perform seasonal maintenance service. This ensures your system is running efficiently and effectively.
During your seasonal maintenance services, our Fountain Valley AC technicians will:
Inspect your AC unit
Inspect or replace filter
Test thermostat
Turn on and cycle your equipment
Measure temperature supply and refill
Make other recommendations for care
Regardless of what kind of system you heave – whether it's a central HVAC system or ductless mini-split – our team has the expertise to provide industry-leading maintenance services, repairs, or installations.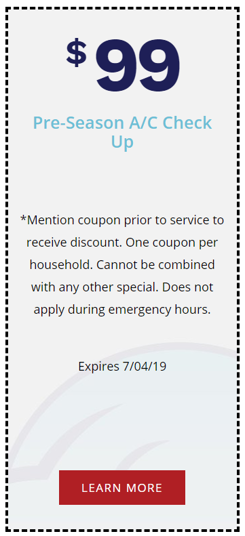 Call us today at (714) 262-4009 to be sure that your Fountain Valley air conditioning services are being performed by real, experienced industry professionals!